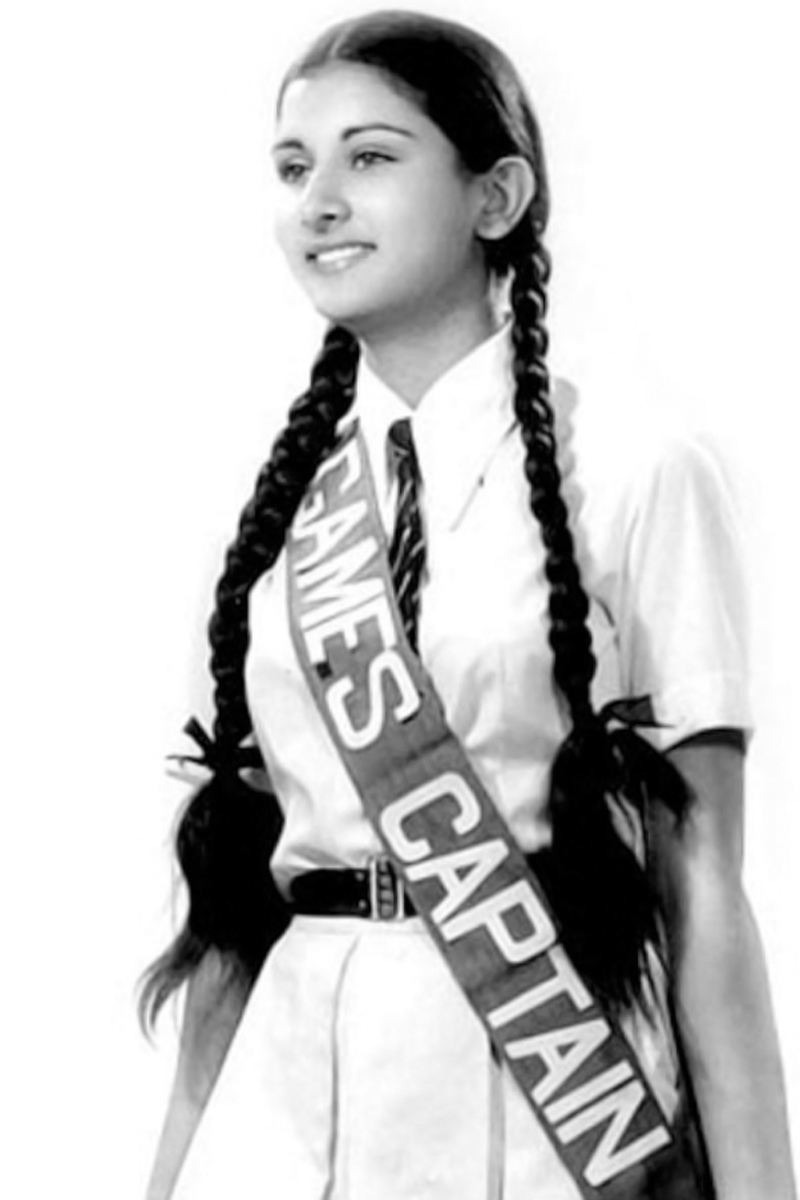 Poonam Dhillon is an Aries, born on 18th April 1962 to an Air Force Aeronautical Engineer Father, an officer in the Indian Air Force. She is very proud of being a "Fauji" child.
Her mother was a highly educated School Principal, therefore, academic was an important part of her childhood years, as was sports. She studied in Carmel Convent School, Chandigarh. In her school days, she was the sports captain of her school and a passionate Athlete, a Basketball player, Swimmer, Gymnast & Skater as well. She joined films right after her 10th standard and also, continued her studies all through her first 3 years in movies and Graduated with Political Science, Public Administration & Economics as her subjects. Poonam's Both siblings became very highly qualified Doctors. Poonam Dhillon won the Miss Young India Tittle in a beauty Pageant organized by the prestigious Eves Weekly Magazine and her photo was spotted by Mr. Yash Chopra, a top Film Director Producer. He offered her a role in his upcoming film, though initially reluctant,

Poonam at barely 16 years of age decided to give it a try as the film was being shot in Delhi in her winter vacation. Thus "Trishul" her first film came about. Soon followed by the Super duper hit "NOORIE" and as they say.. the rest is history.
Though a untrained actress , Poonam learnt on the job and went on to do approximately 100 films . She worked in Hindi Films but also experimented in Kannada, Telegu, Bengali, Gujrati, Marathi & Punjabi films.
Poonam Dhillon was married to producer Ashok Thakeria and has two children, Son Anmol and Daughter Paloma